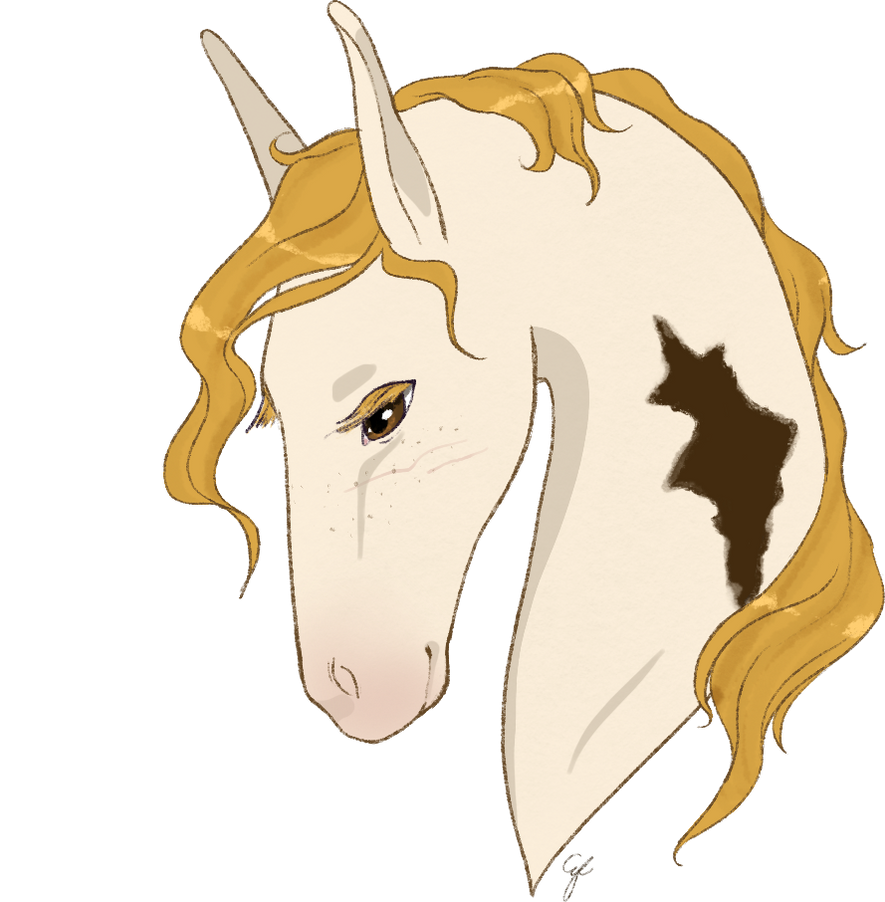 we will travel this life well worn
no matter the cost, no matter how long
Eulalie walked alongside Somnus through the halls of the citadel, conflicted. She wanted to comfort him, to let him know that everything would be well and that they would get through this
together
. But, she also wanted to demand answers from him as she thought back to his spoken warning when they had been standing in the courtyard:
"Do not trust him."
The ivory woman wanted to give him space and time to process as they walked, in relative silence, their hooves marking their steps throughout the castle. Their guests had been welcomed, given rooms, and were no doubt now wandering the court as they pleased. Eulalie had a feeling however that Somnus might be having an eye kept on Atreus for all the fanfare his arrival had come with; and not the good kind.
She did not know what to think, did not know how to feel. Clearly there was a history that Eulalie wasn't aware of, and the way Somnus so clearly, so blatantly, did not like Atreus worried her. Especially for their son. If she was not to trust him, how could Regis be entrusted to his care? What if this man was the only one who could aid them? She couldn't help but wonder if he actually would.
Once they entered their rooms, alone but for their son, sleeping behind another closed door, and the presence of their bondeds, Eulalie turned to look at Somnus. Her dark eyes took in the expression on his face, the way he stood. It pained her to see him so deeply affected by this, but in truth the anger he had displayed also frightened her. She looked at his verdant green eyes and remembered how like ice they had been. Then, unable to remain quiet any longer she finally asked. "Brother?"
"Speaking"
credits
@
Somnus
this is brave, this is bruised
this is who i'm meant to be, this is me