every day it feels like I'm holding back an ocean



Her family had always encouraged Elena to explore the world around her, but maybe, not to this extent. She is once again in a place she doesn't know, a place that is different. Not for the first time she wants her crimson cousin with the brilliant glacial gaze that Elena now shares. Gifted from the ancient magic of Windskeep so when she looks into her own reflection she sees Lilli's eyes staring back at her. Lilli, she whispers, I need you, be my light in the dark. Lilliana who was warm and beautiful and graceful. Who could find humor in everything and could turn the ugliest of days sunny. 

Winter. It was always winter. 

It feels almost familiar now as those icy eyes look around this strange place, she had arrived in Beqanna at the same time of the year, in the middle of a snowstorm desperate to find her red haired cousin. But, this time, there is no promise of finding Lilli to warm her against the cold. 

For now, she is a ship sent a adrift without any stars to guide her and it is not just because the sun shines bright overhead. She drifts mindlessly, there is no breeze to push her sail, though it hardly makes a difference. Elena would not know which direction to point it anyway, but she knows she cannot go back, to any of it. The emptiness continued to weigh on her even as she served Kensa, it went back before Beqanna, before Tunnel, before leaving Lilli, before Valerio disappeared, before Aerwir and her broke it apart, before Marcelo and Ori left her behind. It was the same hollowness she felt when she suddenly found herself alone in the world, parentless all those years ago. The day she left Lilli behind, something died inside Elena, the fire that burned inside her started to diminish. 

Here is the part of the story where Elena tells herself it was for the best, that Lilli would be fine without her cousin weighing her down. 
Little girl, little girl, you dirty liar. 

Terrastella. She thinks here and now because she is suddenly all too aware that she is no longer in Hyaline and it scares her. 

The blonde picks a leisurely stroll, even if within the confines of her golden chest her heart waltzes and tangos. This shouldn't be anything out of the ordinary, Elena was well acquainted with these feelings of "being the new kid." But why does she have butterflies as she stands there holding her lunch tray in the cafeteria, terrified the cool kids wont ask her to sit with them. 

She thinks about sending out a searchlight. This little golden ship in this big, wide ocean, but her coast guard dressed in crimson with a matching gaze f silver blue is too far from her now to see the light she sends out across the waters. So Elena settles herself into her life raft, less than content to drift mindlessly further and further away from shore. The open sea was no place for a girl like her. So maybe it is best that she finds herself shipwrecked in the land of Novus.  

Elena arrives in the capital, she has carried little with her, just her past and her grief, but she is here all the same. And she is there as the sun edges towards the end of its day, though it still lets its rays touch against her golden coat, as Elena stands there as bright as ever, she is truly a child of summer. 





* e l e n a
in the dark I'll pray for the return of the light
the sunflower daughter of benjamin and beylani
of dusk.



---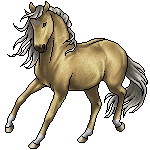 let's light this house on fire
we'll dance in the warmth of its blaze
pixel made by the amazing star