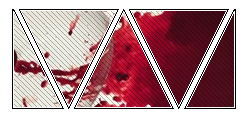 Kingdom of Andola, pre-birth, Foalhood, Teenagerhood, the exiled prince.
Salazar was born into the lands of Andola, a kingdom that even before Salzara's era was known to be prosperous, rich in both culture and expansion. It was placed in a vast, flourishing valley, with deep woods surrounding it. Monarchic in nature, it was ruled by a long living family, the family of Versalles, of many generations as the royalty of the kingdom.
His parents were the 6th generation of sovereigns, both already bringing prosperity to the lands. Salomon and Rozalia Versalles were loved by most but of course as any authority figure, they had their enemies, those who wanted to oppose to them. And one should think those wouldn't come from their own family, but it did. But for now that individual wouldn't be revealed until a later time.
Salazar was born in an era of peace, and loved by his family he was raised as any prince, with all the education and training he could get, and he was often brought to visit their citizens in order to learn more about what his future life should have been. The next in line for the Throne.
As he grew up, he became a whole Versalles, with the right mix of a fair but also a serious stallion. But sadly he would never see himself sitting in that throne he had been raised to hold. His uncle Leonidas had been creating a complot all these years, only for taking his father's crown, and for that he attacked them, both mother and father. Killing them. Salazar was next, and mauled and with a broken heart he was forced into exile, away from all he knew. Sad and angry, he lost all the empathy for others...
Today, away from his home he had been wandering without a real aim for his life,well the life he had left. That was until he found this new lands, joining the Dawn court, though with a past haunting him day and night, he will find a hard time adjusting and learning to live in community once again...