Novus opened on June 1, 2017 — we've been open 6 years, 0 months, and 5 days !
Welcome! You've happened upon our rather extensive Guidebook. If at first you feel overwhelmed, we recommend starting with our
Joining Novus
guide. Many of the contents in our Guidebook are for reference as you delve deeper into our world, so
don't fret
if you can't remember everything at once!
We are geared towards medium to advanced writers, but are more than welcoming to those who wish to learn!


We are rated 3 / 1 / 2 - Swearing and mature language is permitted (sans phobic slurs/etc), mild sexual references permitted but MUST fade to black, and explicit violence is permitted. Trigger warnings are required for sensitive topics like abuse, drug use, violence, etc.


No word count requirement for IC posts, but we value quality over quantity.


You must be eighteen years or older before joining us. If you wish to have us make an exception, please contact Inkbone!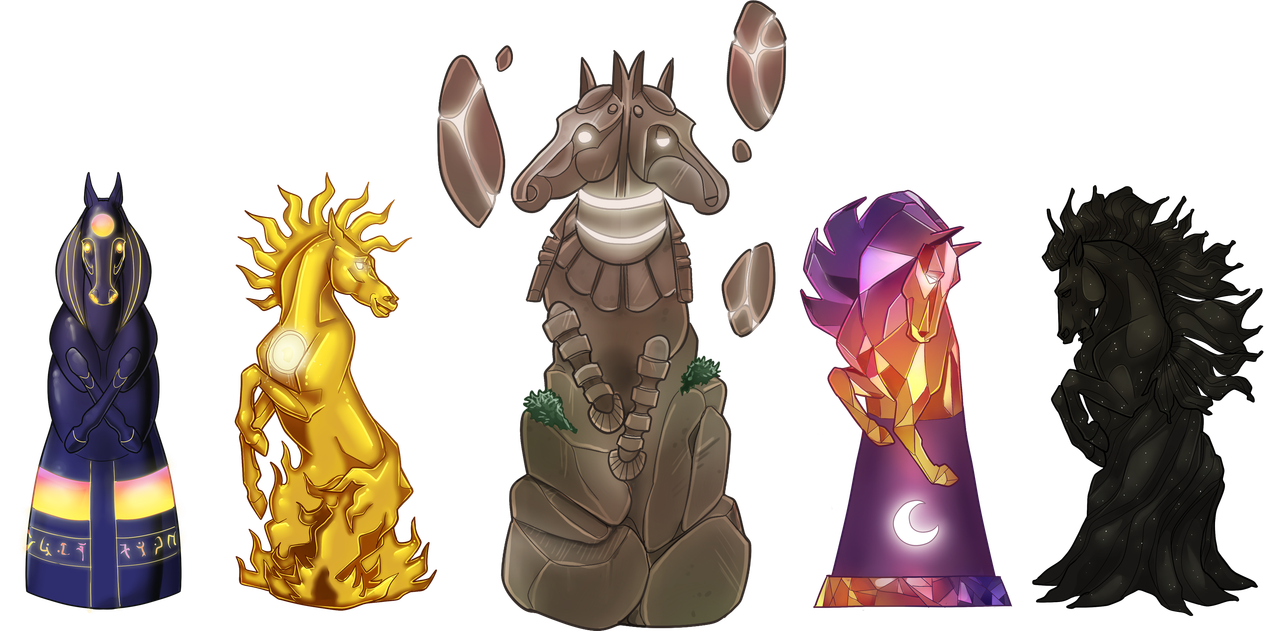 ---
If you're a little overwhelmed at where to start and how to bring your first character into the world of Novus, we've created this handy little guide for you to use! Feel free to reference this whenever needed, glance at the FAQ in the section below this, and ask anyone if you have lingering questions.
Read through the essentials of our Guidebook in the order outlined below. The rest of the Guidebook is still beneficial, but not 'required.' All essential reading will be marked with [ ▶ ] in the table of contents you see to the left.



Create your OOC account; no symbols please! Staff will edit your username if you do!



Verify your account through the automated email sent to you by the system. This will allow you to post on Novus.


Respond to the User Group Changes thread to have your account classified as an OOC Account.

You won't be able to post anywhere in the OOC forums unless this is done!



Create your character's account. Your username should be the first name of your character.



No symbols or last names - staff will edit your username if you do!


Look at the Joining Incentives & Restrictions before creating your character to see if anything is currently restricted or incentivized!


Verify your character's account, just like you did with your OOC account.


Link your character's account to your OOC account so that you can use the Account Switcher feature.



Fill out your character's profile by going to your User CP and select "Edit Profile" in the menu on the left side.





Post your character's application in the Pending Accounts board using the provided Application Form.



Staff try to review all applications within two days or less! Please be patient. If anything needs to be adjusted, we will contact you via private message. Otherwise, we will respond to your thread with approval.



After you've been accepted, there are a few places you might want to visit - nothing below is 'required,' though!




Jump into the world of Novus! We're happy you've joined us ♥ And if you end up feeling we're just not the right community for you... no hard feelings! At least you gave us an honest try!
---
I'm
Inkbone
, the owner administrator here on Novus! I live in not-so-sunny Florida with my long term boyfriend, working a full time job in the IT industry. I spend the majority of my free time on the computer - mostly on Novus, playing video games like ARK, or dreaming up ideas for (too many) characters. Pre-pandemic, when I was not on the computer I would often attending local dog park meet-ups with my corgi Odin and my senior dachshund Mango. One day I'll have my own miniature zoo, chock full of ferrets, reptiles, rats, and more. I enjoy meeting new people, so don't hesitate to approach me! I'm always happy to talk and help!
I'm
Lullivy
, but more often known as Lull or Lully. You're also welcome to call me Martha! I live and go to school in eastern Canada. I'm currently studying for a biology degree with a minor in anthropology, and I hope to pursue a masters degree once I graduate! I also work at a doggy daycare, and between all the hard work, I get to snuggle with lots of puppies. I spend a lot of time drawing, painting, playing video games and I'm trying to get back into reading! I live with my roommate and her cat Leo, who is our resident gremlin (make no mistake, we adore him).
I'm
Sparrow
, AKA THE Sprowtato. Ink has to write something here cause Sprow hasn't given her a blurb yet! Oh well. Guess magical ponies and chicken noodle soup will have to do.
---
Have a different question? Please post in the
Questions & Concerns
thread! We'll answer as soon as possible, and add it below for future reference.