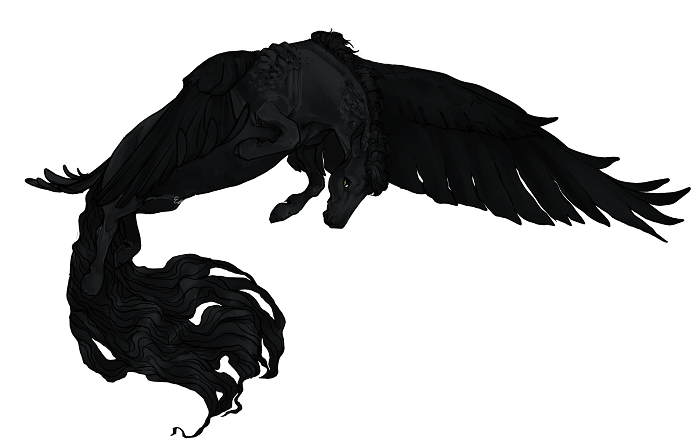 He is at the library again. Just like yesterday and the day before, at his favorite table (broad and roughly hewn of a beautiful dark walnut) by his favorite window (well shaded, so that direct sunlight never streams in and harms the sensitive scrolls) with a large pile of books, a stack of good, handmade paper, and (of course) his favorite pen and ink.
It would be impractical to light a fire here, surrounded by ancient scrolls and perhaps even more ancient trees, so a heavy winter chill permeates the quiet air. Outside the sun is almost violently bright-- it almost seems mocking as Mateo's breath rises in huffs of steam.
One of the foxlike library helpers suddenly bounds in. Mateo looks up, startled and frankly annoyed to be so abruptly disrupted. He opens his mouth to say something when a familiar face enters behind the creature. The helper chitters happily at Ipomoea and then darts away again-- off to either help one patron or cause mischief for another.
The pegasus stares for a second, taken aback, then quickly closes his open mouth, swallows, and opens it again to stutter "
R-Regent Po!
" He takes a deep bow. "
Were you... looking for me?
" He can't imagine why that would be... unless his most recent cookie-stealing escapade with Reggie had been found out. His heart races at the thought but he keeps a brave face. "
To what do I owe the pleasure?
"
He does not have to fake sincerity when he smiles-- it was truly always a pleasure to see Somnus' right hand. They were not close by any means, but Mateo found that the Regent's kind nature was always uplifting... and his hair was downright inspirational.
- - -
@
Ipomoea
<3
art
---