@

Raum






---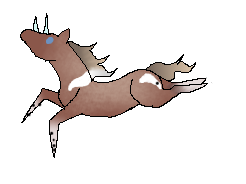 06-20-2019, 02:00 PM
Out of the night that covers me,
Black as the Pit from pole to pole,
I thank whatever gods may be
For my unconquerable soul.
Few know Solterra's king has a daughter. Or if they were told, they have now chalked it down to myth. Never has Solterra's sovereign spoken of a child and never has one visited.  
Until now.  
She stands beyond the wall, silent as she is scoured by the mocking laughter of ignorant guards. Their laughter crashes like waves through the citadel, churning off each wall and rising, rising like floodwater. It reaches the throne room and a king that muses in the now shattered silence.  
The laughter ebbs, as all floods do. It recedes as if they have been silenced, as if someone dares to challenge them. Their voices are now the murmurs of stagnant waters, a fetid stench and Raum moves silently toward an arched window.  
Down and down his gaze falls, down to the citadel steps to where his guards goad and drive back the source of their laughter. There is nothing in the depths of his blue eyes, there are no lines nor shadows upon his face to whisper of a king's thoughts, or to betray his inner thoughts. He counts how many guards he should dismiss, he observes their idiocy, he wonders how much more blood will stain the dust bowl of Solterra before the sun kisses the earth in sleep. He wonders and he remains as stone, unmoved, uncaring, untouchable. Until the guards shift. Until sunlight spills like fire down a horn of glass and across a slim, small frame.  
That girl, or her mother, might be the only ones who would ever be able to see the spark within his gaze, the flare of eyes widening. The door behind the guards opens, its groan is stifled but enough to stop the guards' laughter. From within he steps, out, out into the sunshine away from the citadel that still echoes with his descent. That still cries with the smashing of a vase, dropped by a startled servant he brushed by.  
He leaves it all behind him. He dismisses the guards as he steps in front them and into the black bleakness of his child's stare. When was the last time he has stood here, before her, held in this blue gaze so similar to his own? When did she grow up? She stands, slim and tall and bold and haunted.  Every inch of her is
them
.  Sabine is the sun and the moon, the slimness of Rhoswen, the slimness of him. Always have they been slim, eating away at each other's joy, loving each other too terribly, too horrifically, too wrongly.  
"Sabi," He hums and his voice is dust and mercury. Midnight barely clings to the silver of him, he is drowned in sun, in everything Rhoswen is and oh it is eating him alive. Then, there is a smile upon lips that have so readily forgotten how to curve like they do. It is a Crow's smile: the smile of a father bequeathing his daughter a dagger in Denocte's markets. It is the smile of a father consoling his daughter as she aches over her mother's distant nature. But in all the spaces his lips have forgotten how to smile, is a smile of a dictator king with blood on his skin and corpses at his feet.  
"Come in my Sparrow." He calls to his child, the girl bold enough to fly away, escaping the harsh, barren seasons of her parents' relationship. He guides her in, up step after step, spiraling higher and higher to the ample stretch of a throne room gilded in gold.  
Only there does he turn back to his daughter, her presence like salvation and joy. Raum's lips reach to press a fleeting kiss to her temple. "I have missed you. What brings you here? Are you well?"
---
@
Sabine
Iamnotready .... Iamsosoready
---
You're one microscopic cog
in his catastrophic plan
07-03-2019, 10:04 AM
Female [She/Her/Hers] // 3 [Year 502 Spring] // 15.2 hh // Hth: 15 — Atk: 5 — Exp: 19 // Active Magic: Medium // Bonded: N/A

@

Raum






---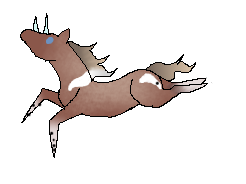 07-03-2019, 05:16 PM - This post was last modified: 07-03-2019, 05:18 PM by Sabine
Out of the night that covers me,
Black as the Pit from pole to pole,
I thank whatever gods may be
For my unconquerable soul.
She trails in his shadow, his gaunt, dark daughter. If he looked closer, if he dared, he would see the darkness that lingers in the corners of her. It is darkness that makes her body out of furrows and lines, sharp angles and sharper joints. He has placed such darkness upon her and maybe he sees it, but he sees it on everyone his violence has touched. His reign is made of impoverished angles and fearful stares from wide, terrified eyes. Why would he ever notice one small girl in his sea of oppression?  
Sabine is small in the grand chamber of his throne room. She is a struggling flower, wilting, parched beneath the golden sands and towering pillars of Solterra. He looks to her and knows that this is never where she was meant to be. Raum looks to her and knows why he has never spoken of her – to keep her safe, to keep her well. But she is here now and he is here and time has woven a long tapestry between them. It has painted them each in new, different colours, their backgrounds, their essences, nothing like they once were. Sabine is nothing like he remembers.  
He looks to her limb. He looks for the blade he gave her, he looks for the fighting muscle he and Acton worked to put on her. But there is nothing, she is as sharp as a mountain range. His Sparrow is gone. Like the Magician, like…  
She flinches, recoiling back, flitting away like a bird on the wind. His lips are poison and through blue eyes he watches her. Static hisses in that gaze, the warning echoes of the thousand souls he has sent to perdition. Sparks grip along her skin, as if the blue of him can hold her, as if the waters of his gaze are enough to rise and keep her. But the space between them aches, his gut twists and his skull tilts, corvid and wicked bright as he studies her.  
"Don't turn from me Sab-" Raum goes to plead, to command, to reprimand her but she is speaking. No, she is bleating yet each word that comes from her lips is a shout, a strike, a stoning. No, they are sparks. Sparks that blaze and rage. Together they grow and catch the tinder of his heart. It is a fire she awakens, a wicked burn that melts the ice from his soul.  
Rhoswen
.  
Dead
.  
Killed herself
.  
Over that girl's death Raum would end the world and bring vengeance upon the one who took her. She was his, Rhoswen, that creature of fire and sun. She was his to destroy, his to keep. There is ash upon his tongue and in his heart. The world is suddenly empty, it echoes in fire and clatters with cold. In the winter of it, in this frigid, silent cold of Sabine's revelation a letter falls. It smokes still – and likely would forever. The air smells of unearthly fire, dangerous magic that singes along the leaf of parchment.  
The king snatches it up from where it floats like a lost soul. He reads and he reads and he reads.  
There is nothing in him. He thought he was empty, he thought he was numb. But that was before Rhoswen, that was before she ripped herself from the space she made within his body. And
now
he is empty.
Now
he is cloven in two. He is ragged and hollowed and there is a yawning hole within him. Acton rattles like bones within it, but Rhoswen turns that cave into a chasm.  
Sabine is breathing, she is echoing the freight train of her revelation. Her sides are heaving and oh, now he sees the darkness in her - that ink stain of his sin that mars everyone he meets. Has Rhoswen scrubbed herself clean now? Was her suicide enough for that? Now he looks upon their daughter and sees Rhoswen, only Rhoswen, forever Rhoswen.  
The Ghost turns away, walks to the window and looks out across his lover's court. He came to ruin her, to ruin them, to ruin everything that she loved. But she won, she won, she won. He is alone, a broken half of a whole. The place where she should be (every inch of him) is filling with hot, hot blood. And now he is hurting. Now those rent pieces of him are aching white hot and raw. It is a swelling, a building, a rising crescendo of desolate agony and no longer does he hear his daughter's voice as ragged as the pieces of him. No longer does he see her, not when everything is black and raw. It is ash and blood and bitterness.  
Raum turns from the window and twists suddenly, swiping a statue of Solis from its plinth. He throws it, and sunlight pours along its edges, drips down the length of its bent limbs, frozen in a rear, frozen in a glorious bend that arcs through the air into the window. The panes shatter in a juddering crash, enough to rattle him, enough to rattle his daughter too. The statue continues down, down, down obliterating upon the courtyard as white dust plumes up, up, up. A soul escaping, a magic released – is that how Rhoswen went too? Or is she ash upon the wind?  
Shards rain in a curtain of glittering light upon the throne room floor. The glass is screaming, echoing off the pillars, following the statue down, down, down. The throne room resounds, trembling with a scream that goes on and on long after the glass has fallen silent, long after the splinters of stone have stopped skittering. The scream strangles into a cry, into a hot, harrowing sob.  
One moment?  
Two?  
A day?  
A year?  
A millennia?  
How long does he stand there? How long does that sob cling to the broken parts of a man falling apart?  
He turns from the window but he does not see, not for the tears that stream, not for the blood that mingles with it, stinging in his eyes, gnawing in his heart. A thousand cuts litter the silver of his skin. Sabine thought he was a monster as she followed him into the throne room. She thought she saw fire in his eyes and darkness, darkness, darkness.  
She thought.  
She thought.  
She thought.  
Laughter comes, low and agonized. It claws its way along the walls between the king and his daughter. It crawls across his flesh and hers and writhes in the emptiness of him. Raum lifts his gaze from the parchment, smoked and now bloodstained. He looks to his daughter through terrible eyes, black as the deepest, heaviest ocean. His eyes are tar and they hold her tight as they bear down, crushing, wounding. His smile is nothing like it was. The edges Sabine made soft, are now a slash, finely cut and wicked as a blade. Darkness oozes over that black, black smile: bitter, fetid, furious. Grief becomes anger and oh her letter is a bellows to the flames of his ire. For all he burns he rages because no fire will ever be Rhoswen's, no fire will ever be equal to hers.  
He steps to his daughter a torturer, a murderer, a Villain King. That water is rising, rising within him. Where is his girl and her fire to balance him? There is no check upon him. Where is the sun to his night? He stalks to their daughter; the evidence of their love, the evidence of their failure. "And so, Sabine-" Raum begins, towering before her, haloed by the jagged, broken teeth of the window's gaping maw. The Crow sees her trembling, trembling, he tastes their grief, the discordant song between them. It is the sound of a string pulled tight, tight, tight and made to sing. It is the sound of his heart breaking. It shudders in the space between them. He wilts, his tears, Rhoswen's tears are dark tracks cutting through his silver skin. They split him open: his daughter, his lover, they break him…  
Low, low, rubbed raw with a grief as coarse as sand, he asks, "- have you come to save me, or hate me?"  
In all his grief, in all the weakened, broken parts of him, softened by Sabine and sorrow, violence stirs, slipping like gasoline in his veins, waiting for a spark, a spark, a spark.
---
@
Sabine
---
You're one microscopic cog
in his catastrophic plan
07-03-2019, 07:51 PM
Female [She/Her/Hers] // 3 [Year 502 Spring] // 15.2 hh // Hth: 15 — Atk: 5 — Exp: 19 // Active Magic: Medium // Bonded: N/A
---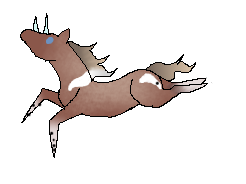 07-30-2019, 07:04 AM - This post was last modified: 07-30-2019, 07:07 AM by Sabine
Out of the night that covers me,
Black as the Pit from pole to pole,
I thank whatever gods may be
For my unconquerable soul.
I don't know
. She says, after she has looked away from him like an angel averts its gaze from wickedness. For what is his daughter but the entire opposite of he and Rhoswen?  
Every inch of this girl is soft and warm – though his gaze turns her into ice. He looks and looks and waits for the hoarfrost to come creeping. What is time when he waits like this? What is time when he expects his daughter to turn into a flower – a rose – immortalized in the frost of his rage?  
Rhoswen was the fire within him. She was the rage that scolded and melted the ice around his heart. But where was she now? Had his heart already known she was dead? Was this why it turned numb and blue and so hard like rock?  
I don't know
.  
Her answer sits, unsatisfactory. It is a tick upon his flesh. It itches and poisons and sickens him. As if he was not already sick enough.  
His ire is a furnace. It takes every drop of the ice that freezes her skin and sends it all to melt-water rivers. It burns out the poison of her answer and has him trembling. What god-monster is this, he might think, that lets such grief flow free.  
Somewhere as basilisk calls and its cry is enough to rend Solterra's sky in two. The south wind is howling as it sweeps for the window and cuts itself upon the broken glass blades. It is the only noise in this room with a tooth-filled maw for a window and a bent girl – little more than a wilted rose. Before her the king stands, not a tree nor a flower, but a weed that chokes as it reaches and deprives as it rises. He has not petals but daggers and he does not smile but
stare
. He looks to the sun, like all plants do, but nothing keeps him alive like she did… His time is already unraveling.  
Death is already upon him. It laughs in silver and blue. Raum looks to his daughter – does she see it too? Rhoswen is always the victor and this time she is too. Did she know when she turned herself to ash and to dust, that she condemned him too?  
Oh how he hates her!  
And oh how he loves her!  
And it is love, he knows, that ultimately kills.  
Raum is already dead. Sabine's words mean little at all.  
I don't know
. His daughter had said.  
Grief eats him. It swallows him whole. Yet he steps to her side, and drinks in the scent of her. She is sunlight and woodland, the dust is only a veil for his child is more than daylight and night. She is more than dust and midday heat. He reaches for her, not a king, not a crow but a father, a man drowning. Raum reaches to hold her to drown within the only love he has left. "I am sorry little bird." He whispers and means everything. Sorry for him, for her mother, for all he has done and not done and for all he has yet to do.  
He holds her like it is his last, for now he knows it is.  
He will not survive Rhoswen. Not like Sabine will survive them both. Ah, their slim, slight, delicate child, so very much stronger than them both.
---
@
Sabine
---
You're one microscopic cog
in his catastrophic plan
08-06-2019, 12:24 PM
Female [She/Her/Hers] // 3 [Year 502 Spring] // 15.2 hh // Hth: 15 — Atk: 5 — Exp: 19 // Active Magic: Medium // Bonded: N/A

@

Raum






---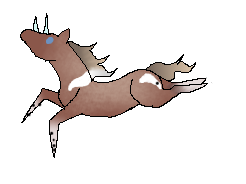 08-09-2019, 05:25 AM - This post was last modified: 08-09-2019, 05:28 AM by Sabine
Out of the night that covers me,
Black as the Pit from pole to pole,
I thank whatever gods may be
For my unconquerable soul.
Sabine leans into him and he holds her tighter. But Raum knows all things are fleeting and when she steps away, peeling herself from him (taking from him the pieces of her that have grown to help hold him together) he is raw where they touched. He is bleeding in his heart and unraveling at the seams. Their thread grows frayed and brittle as it loops loosely between them.  
Never has she said so much as she does now when her lips part:  
Apologies.
 
Apologies
 
Apologies.
Over and over she demands that he give them to those he has killed: Acton and Seraphina and Rhoswen and more, more, more. She names their ghosts and they come. Acton grins with his fire-starter smile, Rhoswen's gaze is soft as ash, cruel as the raging inferno, he does not look for Seraphina's – he does not care to.  
Fire, fire, fire, Acton and Rhoswen and Sabine… that was what defined those he loved most. He was always destined to burn, wasn't he?  
Then there is Octavia, Bexley, Isra, Solterra, all those living whom his actions have wronged. He should apologise to each and every one of them. So Sabine demands as she stands, frail as a fledgling, but every baby bird is brave enough to spread their wings and
fly
. He watches the ferocity burn in his girl's blue, blue eyes and wonders when her wings matured, ready for this moment.  
She flies.  
She flies.  
She-  
"No." Raum says softly, and wonders if she plummets then, caught, as if in a strong gust. Does she shatter like the statue he threw from the window? (Still he hears them, people gathering, talking, wondering what enraged the king so. And others flee, frightened of what ire he might bring.) Darkness comes creeping. Raum can feel it. It is so much thicker than night, so much more cold than the farthest reaches of the stars, so much more broken than even death. It looms like a specter and maybe this was his choice, here and now? Will he crawl upon his knees and beg for clemency? Lay his apologies upon everyone like a madman made to see reason?  
But Raum is not mad. He has never been
mad
.  
"No," he repeats. "My apology is only for you, Sabine." He takes a breath, inhales this dusty air that has abraded his lungs too long. "The rest…" And he thinks of them as he looks to the assembled ghosts that he has killed. The king pictures the living – those who endured him and continue to do so. "I am not sorry for my actions toward them. I am not sorry for killing them. There are no other apologies to make."  
But Rhoswen… "I love her and
hate
her. I hate her for leaving us, again and again and
again
, Sabine." His breath is tight in his chest, emotion gathers, strangling in his throat. Grief is killing him, that cloud of looming darkness is reaching. "I apologise that you no longer have a mother, I apologise that I cannot be the father you wanted or needed. But I will not apologise to any other. Acton grew weak and misguided, Seraphina stood in the way of Solterra, Isra I will sooner kill if I see her again…"  
He trails off, staring at his daughter, dousing her in silver, wishing he could keep her like this forever, safe from him, from the world. "Maybe I would apologise to the children whose parents I have killed. Maybe them, Sabine, but the regret of making orphans will not stop me doing it again."  
Was it worth it?
He smiles, he laughs, the sound is alien and the grounds rattling with the shock of his laughter. It feels strange upon his tongue and rough like gravel. There is no joy in such a noise. Raum was not made for laughter.  
"Depends." He answers softly, knowing this is the most he has revealed to any, except Rhoswen, except Acton and they are both dead now. Sabine stands, his only confidant. "To see Solterra broken, its pride bruised and bleeding, yes it was worth it. But at the cost of your mother's life?" He murmurs, low, rough and tortured, "No. It was not worth that."  
And now he laughs true, genuine and morose. It is a sound shattering, less a laugh and more a moan. His electric eyes close as his chin tips up. The Ghost takes a breath, "She won, Sabi." He groans as if pained as if it had all been a game. "She has ended it all."  
And he is content to name Rhoswen the victor.
---
@
Sabine
---
You're one microscopic cog
in his catastrophic plan
08-09-2019, 11:15 AM
Female [She/Her/Hers] // 3 [Year 502 Spring] // 15.2 hh // Hth: 15 — Atk: 5 — Exp: 19 // Active Magic: Medium // Bonded: N/A

@

Raum






---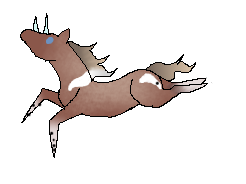 08-15-2019, 04:09 PM - This post was last modified: 08-15-2019, 04:12 PM by Sabine
Out of the night that covers me,
Black as the Pit from pole to pole,
I thank whatever gods may be
For my unconquerable soul.
She blames him.  
Oh how she does.  
His sins are many but he is not responsible for Rhoswen fleeing, over and over and
over
. He listens and smiles. It is a thing seldom few have seen. For some it will be a shock. But for his daughter of butterfly ice, it will be memories made dark and twisted. There is no joy in his smile, there is no delight in abounding love that he had once felt. There is just sadness and a twist of resentment bitter as lemon.  
"No Sabine." He says quietly, yet those two words are hard as granite. They hem her in around and above and below. They force her to listen, to understand. "Even if she did leave, hoping that things would get better, how would it ever? She would leave when things were right and return licking at her wounds."  
All of Raum is soft now. All of him is quiet. Yet he is audible, even above the winds that howl around this high tower that cradles them within its core. He has ripped it open and the Solterran dust billows in to its chest cavity.  
She is dead… where is the victory in that?
He says nothing, though he turns toward the throne room's open wound with its jagged glass edges. He looks down from it to the ground where already the statue is swept away and the crowds pushed back. The Royal Guard look up, concerned, watchful, keeping the citizens away from the Mad King.  
That is what they whispered on the streets, that is what they believed of him. Madness, a dictator… he was one of those things, but he was not mad. And maybe that is the worst of all his sins. "She is at peace now, Sabine. How is that not victory?" He moves toward her, closer and closer until he is a breath from her, until to touch his daughter would be the smallest move. He longs to, he desires to. Already the memory of her skin is fading, he tries to grasp the girl he holds within him mind, but she is water between fingers. Gone.  
Their relationship is already broken… how could anything be worse when his daughter could not stand to be touched by him any more? "I came here to ruin her," He confesses softly. "I came here to take the Court she loved above me and  above you and turn it into ash. Solterra was never a home to me but I have spent the most time here after Denocte. I hate this place, its people, its sun. It has taken everything from us and so I came to make it reap the rewards of it ambition. I came to make Rhoswen suffer." He stops every word spoken softly, carefully, thoughtfully. "But she killed herself and now she is at peace and that, Sabine, is victory."  
Each word washes upon his daughter in a terrible baptism. He knows she might always be changed. He sees the light in her eyes go out, the man she remembered incomparable to the man she knows now. Ah, his daughter, the last creature alive to ever see him as lovable. He sees the moment he becomes less, the moment he becomes a madman in her gaze.  
 Rhoswen is resting and gods he is so tired too. As if she knows Sabine says with promise, with prophetic certainty,
and you are going to die soon too
. His head lowers and turns away from the desire to touch his daughter one last time. To hold her, to whisper that he loves her, to press a kiss to the curve of her jaw and feel all the ways she is alive and breathing and the product of a love that once was pure and
good
.  
But he doesn't and he aches with it.  
Raum turns to face the window, that gaping, open wound: a silent cry. "You are right." He agrees softly, welcoming death in, feeling the cold of her and how his ghosts wear such awful macabre smiles. "I think it is time you left, Sabine. The guards will see you out." 
He dismisses his daughter as a king and does not turn to see her leave.
---
@
Sabine
---
You're one microscopic cog
in his catastrophic plan
09-06-2019, 03:21 PM - This post was last modified: 09-06-2019, 03:25 PM by Raum